Insect O. – Sandstones – ETUILTD019
With "Sandstones" Insect O. presents a new 3 track release of his craftfull dub techno sound. But there is always more to discover.
INSECT O. – SANDSTONES [ETUILTD019]
A1 Sandstones
A2 Volca Dub
B1 Everlasting
Format: 12″ clear / black marbled vinyl + digital audio
Street date: vinyl: March 17, 2023 / digital: March 24, 2023
BUY VINYL
STREAM / DOWNLOAD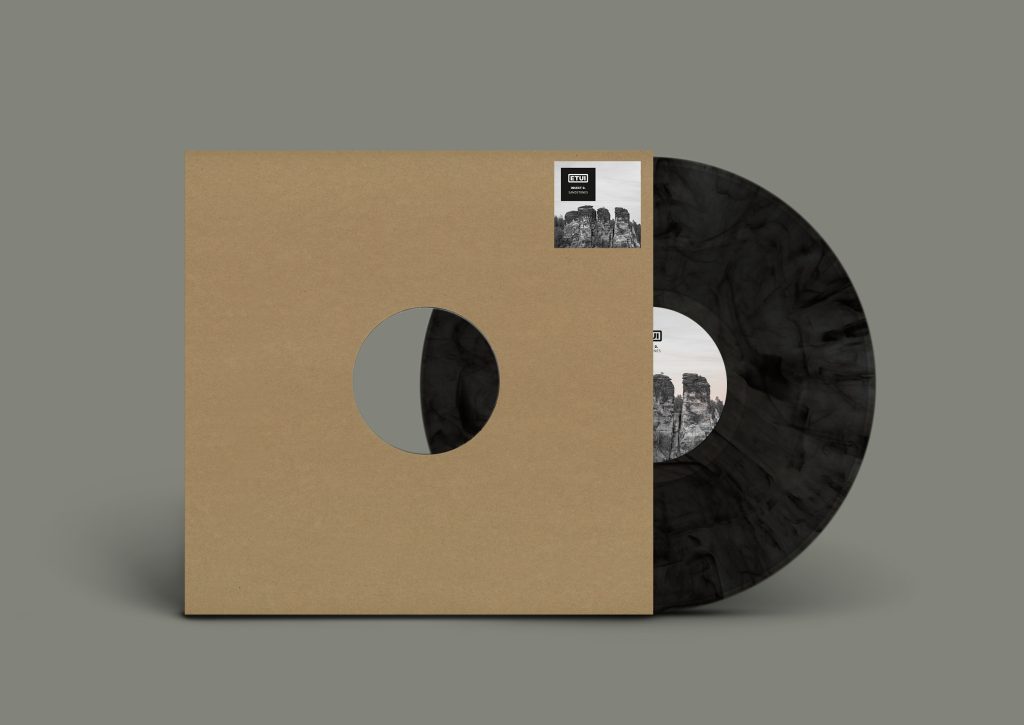 For the opening track "Sandstones" he used field recordings that he took at the sandstone mountains of Saxony Switzerland National Park while hiking during the pandemic. Back in the studio he layered it on top of spicy chords, beautiful pads and a shuffling groove. But it is this melancholic organ that gives big emotions to the track.
The second track is named after a famous little bass synthesizer. "Volca Dub" was recorded 10 years ago. It was sitting on the hard drive, waiting for the perfect moment to get finished and released. The chords of the Korg Volca Bass are heavily modulated and tranched into swirling tape delays with a rumbling sub bass underneath. Just like dub should sound.
The final track "Everlasting" he recorded live in one take on his modular synthesizer. It starts with the rolling bassline by a Buchla inspired dual oscillator. A dreamy melody and melancholic chords are fading in. Filter pings are providing clicky drums while white noise from the Moog DFAM is playing a polyrhythmic snare. Pitch shifting echoes and a dreamy reverb are gluing the sounds together. It makes you remember the past and think about the future. Just like memories do.
Credits:
all tracks written and produced by Oliver Hartmann
artwork by Daniel Madlung
mastered by SALZ Mastering
vinyl master and cut by Schnittstelle
vinyl manufactured by Matter Of Fact
More information
Insect O. – Ushuaia
Insect O. – Atacama
Insect O. on instagram