Insect O. Live At DAVE Electronic Live Stage 2014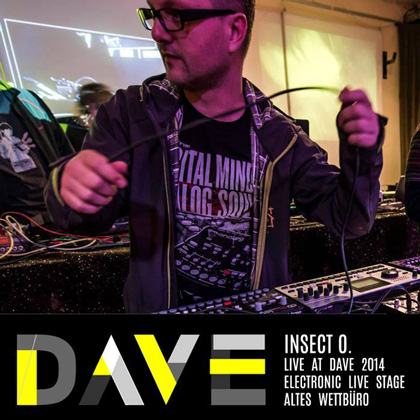 On October 25th 2014 Altes Wettburo opened the doors for DAVE festival. At the Electronic Live Stage artists such as Insect O., Scherbe or Kryptic Universe have given a showcase what Dresden has to offer – ranging from experimental electronic to dirty  electro to deep techno.
Insect O. is sharing is set on his soundcloud. Feel free to download and enjoy.