36ème Pulsation – INSECT O.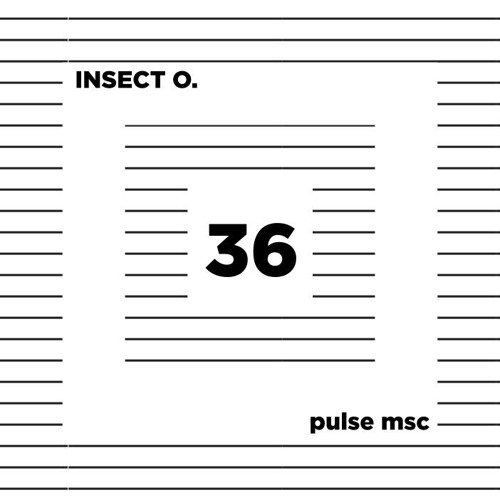 I made a podcast for french pulse msc.
Click on the button to load the content from w.soundcloud.com.
PHA+PGlmcmFtZSBsb2FkaW5nPSJsYXp5IiBzcmM9Imh0dHBzOi8vdy5zb3VuZGNsb3VkLmNvbS9wbGF5ZXIvP3VybD1odHRwcyUzQS8vYXBpLnNvdW5kY2xvdWQuY29tL3RyYWNrcy8xODU1NDQxMzkmYW1wO2NvbG9yPWZmNTUwMCZhbXA7YXV0b19wbGF5PWZhbHNlJmFtcDtoaWRlX3JlbGF0ZWQ9ZmFsc2UmYW1wO3Nob3dfY29tbWVudHM9dHJ1ZSZhbXA7c2hvd191c2VyPXRydWUmYW1wO3Nob3dfcmVwb3N0cz1mYWxzZSIgd2lkdGg9IjEwMCUiIGhlaWdodD0iMTY2IiBmcmFtZWJvcmRlcj0ibm8iIHNjcm9sbGluZz0ibm8iPjwvaWZyYW1lPjwvcD4=
Oliver Hartmann aka Insect O. est un dj/producteur basé à Dresden (Allemagne).
Très jeune il est attiré par l'univers électronique. Sa musique est mélodique, rêveuse, teintée de vivacité mais toujours avec une touche de profondeur. Ses productions nous racontent son histoire, entre Dub et Deep Techno avec certaines influences de Detroit. Il s'inspire d'artistes comme Basic Channel, Rob Bois ou Jeff Mills.
Fondateur du label Etui Records, Oliver produit des artistes comme Monomood, Marko Furstenberg, Hydergine, Quantec..
Son EP 'Bondi Dub' sorti en juin 2013 nous transmet son amour pour la Deep Techno tandis que son titre 'Birds Over Hong Kong' montre son engouement pour la techno plus rugueuse.
En 2014, il sort un remix d'Absolute Control de Monomood, ainsi qu'un remix pour Alessandro Crimi (Space Cocktail) qui se trouve d'ailleurs dans cette 36ème pulsation.
Tracklist :
Convextion – Crawling And Hungry – Tektite Recordings
Hydegine – Synesthe – Ranges
Nick Dunton – Leaving The Planet – SFBSF
Ohrwert – Forsyth (Third Reduct) – Ohrwert
Echo Inspectors – Ghost Flight (Salz Remix) – Primary Colours
Alessandro Crimi – Space Cocktail (Insect O. Remix) – Etui Records
Idealist – Moments – Idealistmusic
Hydergine – Grid – Etui Records
Quadrant – q1.1 – Basic Channel
Daniel Stefanik – Lifted (Globus Version) – Statik Entertainment
Monobox – Downtown – M-Plant
Insect O. – Bondi Dub – Etui Records